AFFORDABLE

PRICES

FRIENDLY

& TIDY

WORK

GUARANTEED

LATEST

TECHNOLOGY

​TAKE PRIDE IN YOUR FARNHAM FLOORS IN GU9
Your traditional wooden floors are a valuable asset.
From any point of view - long life, beauty, ease of maintenance - they are an enhancement to all kinds of properties: from homes, offices and schools to shops, restaurants, bars and museums.
So when they have become grey, shabby or marked, it's time to bring them back to their full potential.
The solution lies with the expertise of a specialist floor repair and restoration company.
Floor Sanding Farnham are your choice for floor sanding and sealing.
Whether hardwood boards or parquet blocks - and from any age or condition - we provide the full service:
repairing and replacing damaged timber.
sanding away old paint and sealant to smooth bare wood.
staining for a fresh look.Match your modern decor with a lighter or darker colour, such as grey or Scandinavian white.
finishing with hardwax, natural oil or lacquer.
​And all with minimal fuss and dust. We can adjust to your domestic or business schedule with flexible working - at weekends or even overnight. Modern sanding is virtually dustfree with the efficient collection of our cylinder machines.
Call us today for your free assessment. You'll get the best advice - from a company who have sanded hundreds of floors for more than twenty years.
All completed to the highest level of workmanship.
Floor Sanding Farnham - for a floor you'll be proud to display.
Some Farnham gems
St Andrew's Church was much restored in 1855 but retain s some splendid late 17th century wooden altar rails with carved panels and columns.
The walls of the old vicarage are partly covered by bargeboards; a collar beam roof lies within. Inside the Castle, there is an impressive staircase and bold panelling of quality in the chapel of 1680.
The town is spoilt for Georgian buildings - among the best in Surrey. Literary associations also abound: JM Barrie wrote Peter Pan in the town, while the Jolly Farmers is an 18th century inn now renamed to mark the birthplace of the radical writer, farmer and politician, William Cobbett.
Outside the town to the south east, Moor Park is noted for the secretaryship of Swift, where he wrote 'A Tale of a Tub'.
LATEST NEWS, RECOMMENDED ARTICLES & TIPS
Hints and tips to lay a parquet floor
Parquet floors are timeless and incredibly versatile. If you are considering laying a parquet floor, then below we offer some useful hints and tips.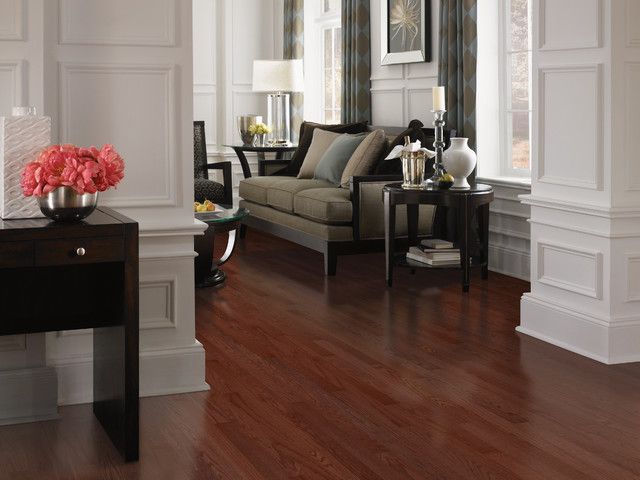 The solid floor

You can lay parquet blocks onto a variety of solid floor surfaces. These include concrete floors, dry screed, chipboard and plywood. One surface they cannot be laid on to is floorboards. The rule here is that the surface must be dry, flat and structurally sound

The importance of the expansion gap

When laying parquet blocks it is vital that you leave an expansion gap. This means a 15mm gap around the edge of the flooring which then allows the floor to breathe. You won't see the gap once the floor is finished as it is covered either by the skirting board or moulding.

Fixing the parquet blocks

This is achieved by glueing the parquet blocks to the solid floor. This is what takes up most of your time. If you are undertaking parquet floor restoration, then it's important to carefully check each block and to remove and replace them if needed. Parquet floor repair is a skill and you may need to call in the experts.

Sanding the parquet floor

The sanding of parquet floors cannot be rushed and ideally needs parquet floor sanding specialists. The type of floor sanders that are used cover large areas and gently sand the floor avoiding damage to the blocks. Very often they are dustless free sanding machines, so create very little mess. If you are in any doubt as to what type of sander to use, or how to use this piece of equipment, then using floor sanding specialists is your best option.

Don't forget to seal the floor

Every parquet floor needs to be sealed, so as to keep water out and to prevent it from scratches and other unsightly marks. The best type of sealers are a hardwax oil, a hardwood floor varnish or a lacquer. These will help protect the floor and ensure it is hardwearing and long lasting.

As with any hardwood floor DIY project, if in any doubt, call in the experts.
Before & After